Ted Khalaf
As you maneuver the difficult process of divorce and custody, it is essential that you are supported by a team of legal experts well versed in California specific Divorce and Family Law. For well over a decade, Khalaf Law Group have been serving clients across Southern California in all areas of Divorce and Family Law. With an exceptional track record of courtroom successes, Khalaf Law Group take great pride in providing their valued clients with the knowledge and information they require to maintain peace of mind and a positive outcome in their case. Fulfilling a client's needs is of the utmost importance, and the Attorneys at Khalaf Law Group will stop at nothing to secure favorable results. With years of experience in Civil Litigation, Family Law, Personal Injury and Business Litigation, the attorneys at Khalaf Law Group now focus their practice on Divorce and Family Law.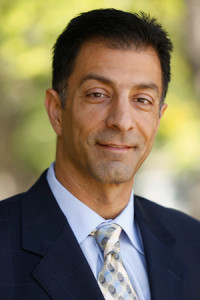 Family Law & Divorce Process
The process of going through a divorce can be devastating for all parties involved. When you find yourself in the throes of a custody battle, the separation of marital property or deciding spousal or child support, it is easy to become overwhelmed by the convoluted and highly emotional process. Throughout this process it is critical to have an experienced Divorce and Family Law Attorney on your side. Family Law Attorney Ted Khalaf has developed a reputation for being an aggressive advocate of his clients who will not allow them to be taken advantage of by the government or any other party. Among his legal constituents, Ted Khalaf is well respected for his professionalism and ability to do battle on behalf of his valued clients. His expertise in the field of Divorce and Family Law has awarded him the opportunity of speaking at seminars and conventions to other Family Law attorneys about how to strategically handle Family Law cases.
Experience that Matters
Having gained his expertise and knowledge from a diverse collection of experiences, Mr. Khalaf's approach to litigation is holistic and draws on a number of different influences. His familiarity with judges and court staff within the local courts has given him an insider's perspective on the judicial system and a background of relatedness with these key players. His history of maneuvering the local court system in these other capacities brings him an advantage over other litigators and his experience and connections inevitably benefit his clients.
Education
Western State University College Of Law, Fullerton, California – Juris Doctorate

La Sierra University – Bachelor of Arts