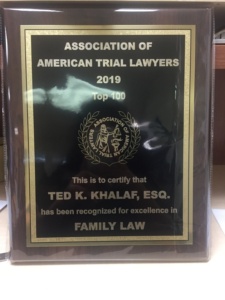 PASADENA FAMILY LAW FIRM
At the Pasadena divorce & family law offices of Ted Khalaf, you will receive the highest level of expertise and professionalism from our skilled Pasadena divorce lawyers. As you maneuver the difficult process of divorce and the complex legal issues it entails, it is essential that you are supported by a team of legal experts well versed in California specific Divorce and Family Law. For well over a decade, the attorneys at Khalaf Law Group have been serving clients across Southern California in all areas of Divorce and Family Law, helping them reach fair, respectful resolutions to even the most sensitive family law matters.
We boast an exceptional track record of courtroom successes and take immense pride in providing valued clients with the knowledge and information they require to maintain peace of mind and achieve a positive outcome in their case. Fulfilling a client's needs is of the utmost importance, and our passionate team will stop at nothing to secure favorable results for your family. With years of experience successfully handling all aspects of family law and divorce, the attorneys at Khalaf Law Group can guide you through the divorce process and answer your family law questions so you always know what to expect and how to proceed at every stage of the process.
Our Services
Khalaf Law Group offers the following legal services:
Choosing to dissolve your marriage is one of the toughest decisions you can face. Our team offers alternative dispute resolution, where a neutral mediator conducts peaceful negotiations between you and your spouse so you can avoid ugly, public court battles and move on with your life as quickly as possible. If you are unable to reach an agreement through mediation, we will represent you in court and aggressively advocate on your behalf. With our help, you can dissolve your marriage and obtain a divorce decree that outlines the terms of your divorce, including child custody, child support, alimony, and property division.
Both parents are legally obligated to provide financial support to their children, contributing to the cost of food, shelter, clothing, health care, education, and other basic living expenses. We can help you and your former spouse understand your rights and responsibilities as a parent, learn how state child support laws apply to your case, gather all important financial documents to prove your income, prepare for court proceedings, and create a fair, reasonable child support order that makes your child the first priority. We can also modify the terms of an existing agreement to reflect changing financial circumstances or enforce child support orders if your ex fails to fulfill their legal obligations.
The court will make a child custody determination based on the best interests of your child, but we can empower you with the information you need to understand your rights. Our attorneys will represent you in court and protect your rights to custody and visitation. Our team understands how highly you value your child's health, happiness, and well-being, which is why we approach child custody cases with the goal of reaching a resolution that allows both you and your ex to maintain active, healthy relationships with your child.
Spousal support payments require your former spouse to remit a portion of their earned income to allow you to maintain the same standard of living after a divorce that you experienced during your marriage. Our attorneys can inform you of your rights to spousal support, evaluate your financial situation, calculate an expected support amount, and prepare all documentation the court needs to make a determination. You may be eligible to receive temporary support until you can achieve financial security, as well as rehabilitative support to pursue an education or train for a career that allows you to become financially independent.
If you experienced domestic violence, our team can provide expert legal counsel to help you determine the best approach for your situation. Your options may include securing a temporary restraining order to protect you and your children from further abuse, assisting you with filing for divorce, and connecting you with resources to provide support and guidance during this challenging time. If you have been falsely accused of domestic violence, we can challenge the validity of the prosecution's case by uncovering evidence that proves the allegations were false. A successful case allows the reduction of charges with a plea bargain or even total dismissal of all charges, protecting you from losing custody of your child.
Court orders are legally binding agreements and changing them is a complicated process only possible under certain circumstances. It requires filing a new case with the family court that demonstrates evidence of the need for a change while you continue to meet the terms of the original order until the new order is issued. Our team can help you pursue modifications to child custody orders when financial or life circumstances have affected your child's welfare or modifications to parental visitation terms to serve the best interests of the child. In addition, our attorneys can help you make modifications to child support orders to accommodate changes in income, financial security, or increasing expenses involved in raising your child.
Why Choose Us?
Drawing on nearly two decades of experience in Divorce and Family Law, the dedicated divorce attorneys at Khalaf Law Group will carefully analyze all elements of your case to bring about a favorable outcome. We are committed to the education and empowerment of our clients so that you fully understand the legal process and your rights. The process of filing for divorce and resolving issues such as child custody can be challenging and painful, but there is no need to do this alone. Our family law attorneys will support you through the various stages of the divorce process in a professional and compassionate manner.
Retain the services of an expert Pasadena Family Law lawyer from Khalaf Law Group today. From beginning to end, we are on your side and working diligently for the best interests of your family's future. With our extensive track record of successes delivered to loyal clients, you can trust that you are in excellent hands and will receive the highest quality legal representation.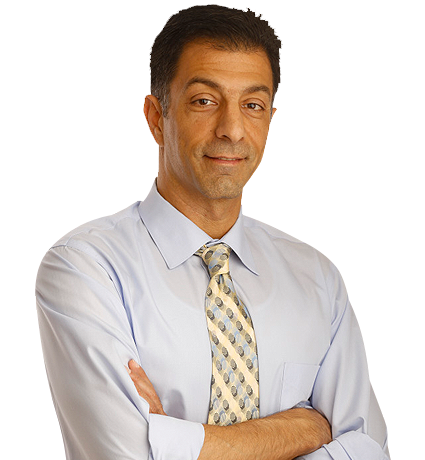 Contact Us Today
Call (626) 486-0166 or send us an email using the form below and we will contact you shortly.
Contact a Pasadena Family Lawyer Today
At the Southern California law offices of Ted Khalaf, our attorneys are committed to your success in the courtroom and are highly motivated to provide exemplary service to our valuable clients. Contact Khalaf Law Group online, or call our Southern California offices today at (626) 486-0166 for a free consultation.