PASADENA DIVORCE MEDIATION LAWYER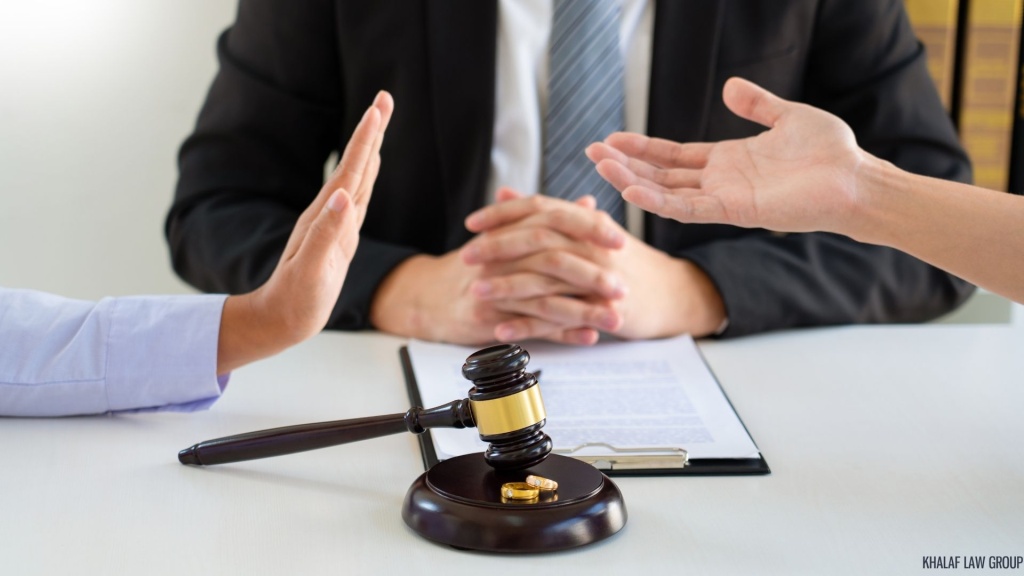 Collaborative Law and Mediation are two steadily increasing methods for disputing resolutions surrounding Divorce and Family Law. Interest in these methods is growing because of ones ability to avoid costly formal litigation with early intervention. Mediation, when employed at an early stages of divorce proceedings can be beneficial for both parties to avoid substantial litigation costs and the adversarial nature of a drawn out separation and divorce process. Collaborative Law is designed as an early intervention tool, to also be used in place of formal and costly litigation.
In many legal situations, cases do not proceed to an actual trial because instead, they are settled through a process of mediation or collaboration between the two parties. This process is becoming increasingly preferred do to it's more harmonious nature and the fact that it often results in far lower costs than a long, drawn out litigation process. Resolution of conflict between spouses is a delicate process and requires a skilled Divorce and Family Law Mediator to serve as a neutral buffer between the high emotions of a couple on the verge of divorce. The attorneys at the Southern California Law Offices of Ted Khalaf can assist you through the process of deciding whether a divorce settled through mediation and collaborative law is the right choice for you, or if full litigation is required to adequately settle your divorce.
Why Choose the Khalaf Law Group?
When you need a Pasadena divorce mediation lawyer, it is essential to choose a legal team with solid experience handling difficult divorce cases. Attorney Ted Khalaf and his team believe in client-focused representation, meaning we take the time to get to know you and how your divorce is affecting your life so we can be sure to guide you to a satisfying conclusion to your divorce. The process is difficult for everyone who experiences it, and our goal is to alleviate the stress of divorce proceedings by providing detail-oriented, responsive, and reliable legal representation.
Collaborative Law Divorce Lawyer
Collaborative Law is defined as a court-free way of approaching divorce. In a collaborative divorce, there is no need to appear before a judge and individuals instead work closely with a team of specialists and experts that may include child-custody experts, divorce and family law attorneys, marriage and family counselors and financial specialists to reach a settlement that works for both parties without the excessive costs of litigation.
Can a Lawyer Mediate a Divorce?
Divorce mediation takes place with both divorcing spouses and their respective attorneys, along with a neutral mediator. The mediator is typically a family law attorney, but there is no requirement for a mediator to be a legal professional. The only requirement is that the mediator must have a firm understanding of family law and divorce laws in California.
The divorce mediator's main job is to facilitate a constructive negotiation between the divorcing spouses. This means answering their questions about relevant legal statutes, clarifying their legal options, and ultimately helping them draft their proposed divorce agreement for submission to the court. A Pasadena divorce mediation lawyer is an incredible asset who can help you streamline divorce proceedings substantially, saving you time and money while keeping your divorce private.
Considering a Divorce Mediation Lawyer?
In relation to a traditional lawsuit, the process of mediation can be quick, entirely confidential, fairly executed and significantly lower in cost. When you find yourself already involved in a lawsuit or actual divorce proceedings, mediation and collaborative law will benefit you significantly in that you can step beyond the court system to resolve your dispute in a less expensive and more harmonious manner. In a mediation or collaborative law situation, both parties have the opportunity to speak for and represent themselves, expressing emotions and ideas that would not be as accepted in the litigation process.
How Long Does Divorce Take With a Mediator?
One of the best benefits of divorce mediation is the fact that it takes far less time than standard divorce litigation. When a divorce case goes to trial, it will play out similar to most other civil cases. Each of the spouses will have to prepare for the difficult proceedings divorce litigation typically entails. The spouses can present evidence and will likely need to testify concerning several issues. This process can last for months or even years, depending on the complexity of the case.
Mediation, by comparison, typically only takes a month or two. The divorcing spouses meet with their mediator during regular sessions, each of which provides them the opportunity to negotiate various aspects of their divorce. The final result of mediation will be a proposed divorce agreement that must then pass review and receive approval from a Pasadena family court judge.
What Are the Five Steps of Mediation?
A Pasadena divorce mediation attorney can provide you with a clearer understanding of how your divorce mediation is likely to unfold. There are five key phases of the divorce mediation process:
Convening the mediation. This is the initial phase during which the two spouses, their respective attorneys, and the mediator meet to set the tone for negotiations. This phase simply establishes both parties' willingness to convene at the negotiation table. In many divorces, this is the most difficult part because of the personal tension between the divorcing spouses. However, if they can overcome this, they can take full advantage of the various benefits mediation can provide.
Opening sessions. The first official mediation session will take place once both parties have agreed to the mediation process. The first session typically allows both parties to outline their priorities and the topics they feel deserve primary consideration.
Communications. During mediation sessions, the divorcing couple will discuss the issues most important to them, make their intentions and expectations clear, and start to lay the groundwork for constructive negotiation.
Negotiations. Once the couple reaches this phase, they can begin the bargaining process. California follows strict community property laws, but the divorce mediation process will provide the couple with much more flexibility than they would have if they went to court.
Closing sessions. The mediator's final job is to assist the divorcing couple and their respective attorneys in the development of the divorce agreement. This document must then undergo a review process with the court before a judge finalizes the divorce.
Mediation is a straightforward and effective process, providing many couples with an effective and reliable alternative to divorce litigation. This results in far less time and expense for both parties while also allowing them to keep their divorce proceedings private.
How Do You Win at Mediation?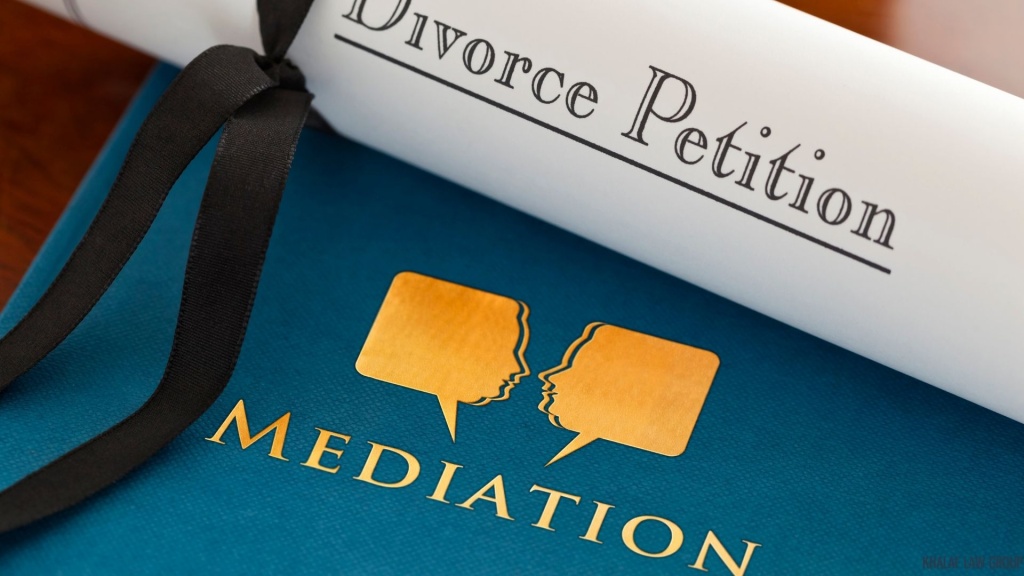 Aside from the benefits of saving time, money, and stress while keeping your divorce private, the often-overlooked benefit of divorce mediation is the fact that the process is much more relaxed and informal than a court battle. This inherently puts participants at ease and can help them reach a satisfying conclusion to their divorce. Instead of focusing on "winning" as you begin mediation, recognize that mediation aims for collaborative divorce. The goal is for both you and your soon-to-be ex-spouse to come out of the experience more willing to work together.
During mediation, you and your spouse must negotiate all aspects of your divorce. In California, this means following the state's community property statutes as you divide your property. However, this process is not conducted by a judge's strict and impartial ruling; you and your spouse can potentially negotiate a more sensible and personalized property division than anything a judge will decide. Instead of liquidating contested assets and dividing the proceeds, a Pasadena divorce mediation attorney can help you and your spouse negotiate a smoother transfer of community property that's more logical for the both of you.
One issue that you cannot expect to settle entirely during divorce mediation is child custody. The state of California has a legal duty to ensure all children affected by a divorce case have their best interests ensured through the divorce decree. You and your spouse can mediate a proposal for your custody and support agreement, but a judge will need to approve it before finalizing your divorce.
The Success of Mediation and Collaborative Law
When employing mediation and collaborative law to resolve a dispute between spouses, the agreements reached are often more likely to be successfully carried out. Studies show that agreements and solutions reached freely by individuals through the process of mediation and collaborative law are more likely to reach success and be carried out due to the nature of the mediation process.
Divorce mediation is a popular alternative to litigation for several very good reasons. If you are preparing to divorce in the near future, it's vital to know your options and what to expect from the process. The Khalaf Law Group is ready to assist you. Contact us today and schedule a consultation with a trustworthy Pasadena divorce mediation attorney.